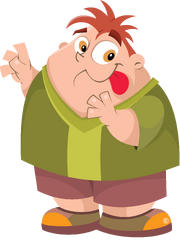 Ben is a very fat boy. There are two things that Ben loves: his buddies and his food. He's the largest member of the group, the others are
Theo
,
Lena
,and
Nina
. He is always wanting to eat all the kingdom's food varieties even though he get in trouble with the nutri powers he uses when he eats the foods.He is very playful and always getting hungry.He is strong but clumsy.
Ad blocker interference detected!
Wikia is a free-to-use site that makes money from advertising. We have a modified experience for viewers using ad blockers

Wikia is not accessible if you've made further modifications. Remove the custom ad blocker rule(s) and the page will load as expected.